Newspaper & Magazine Articles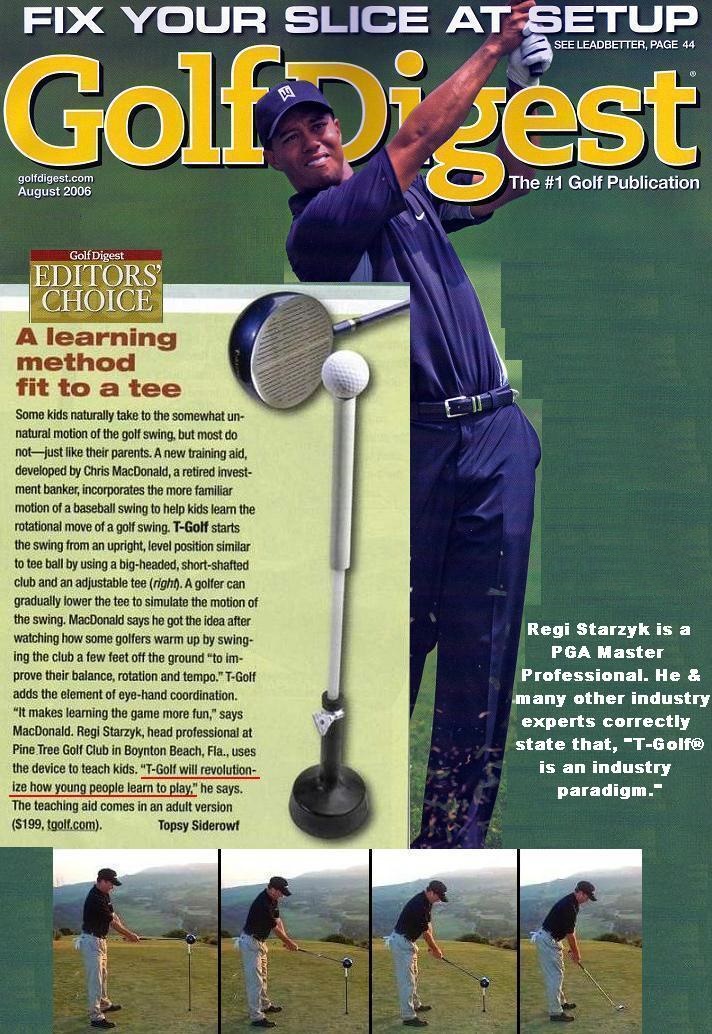 Tgolf in The Daily Gazette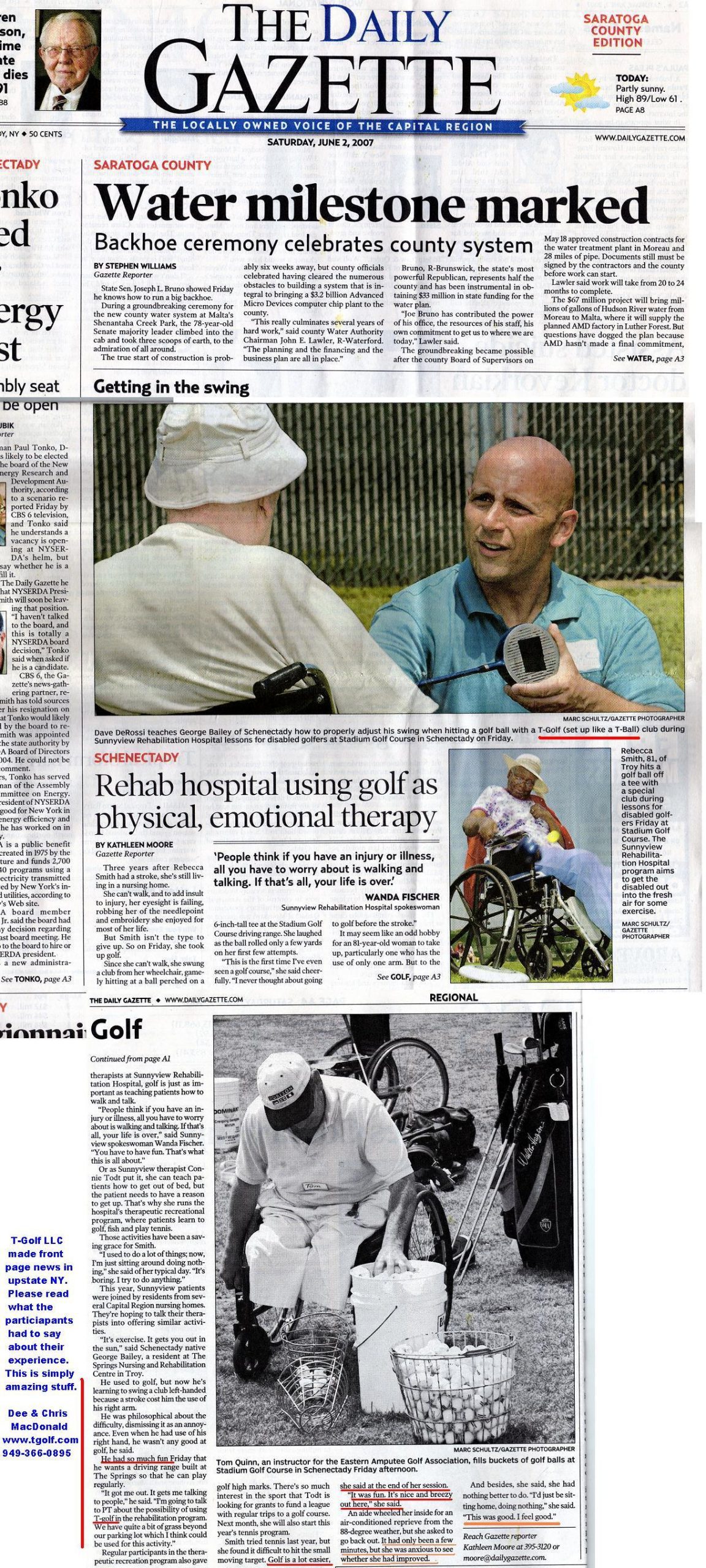 Daily Gazette News Article • Must Read!
Tgolf in Golf Range Magazine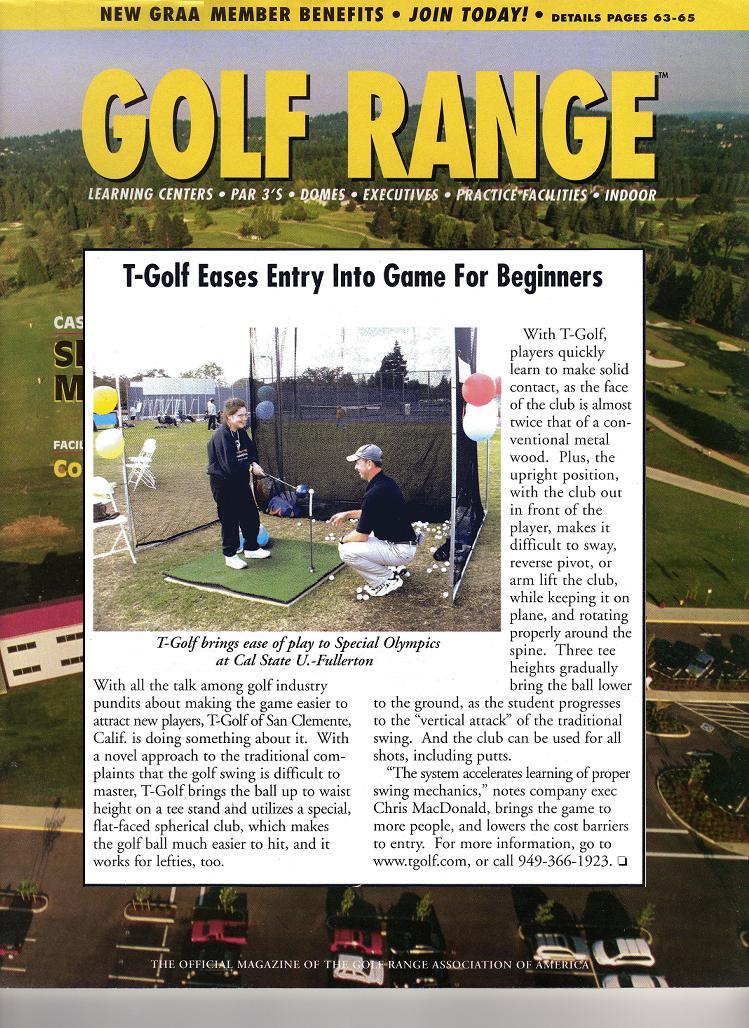 Golf Range Magazine Article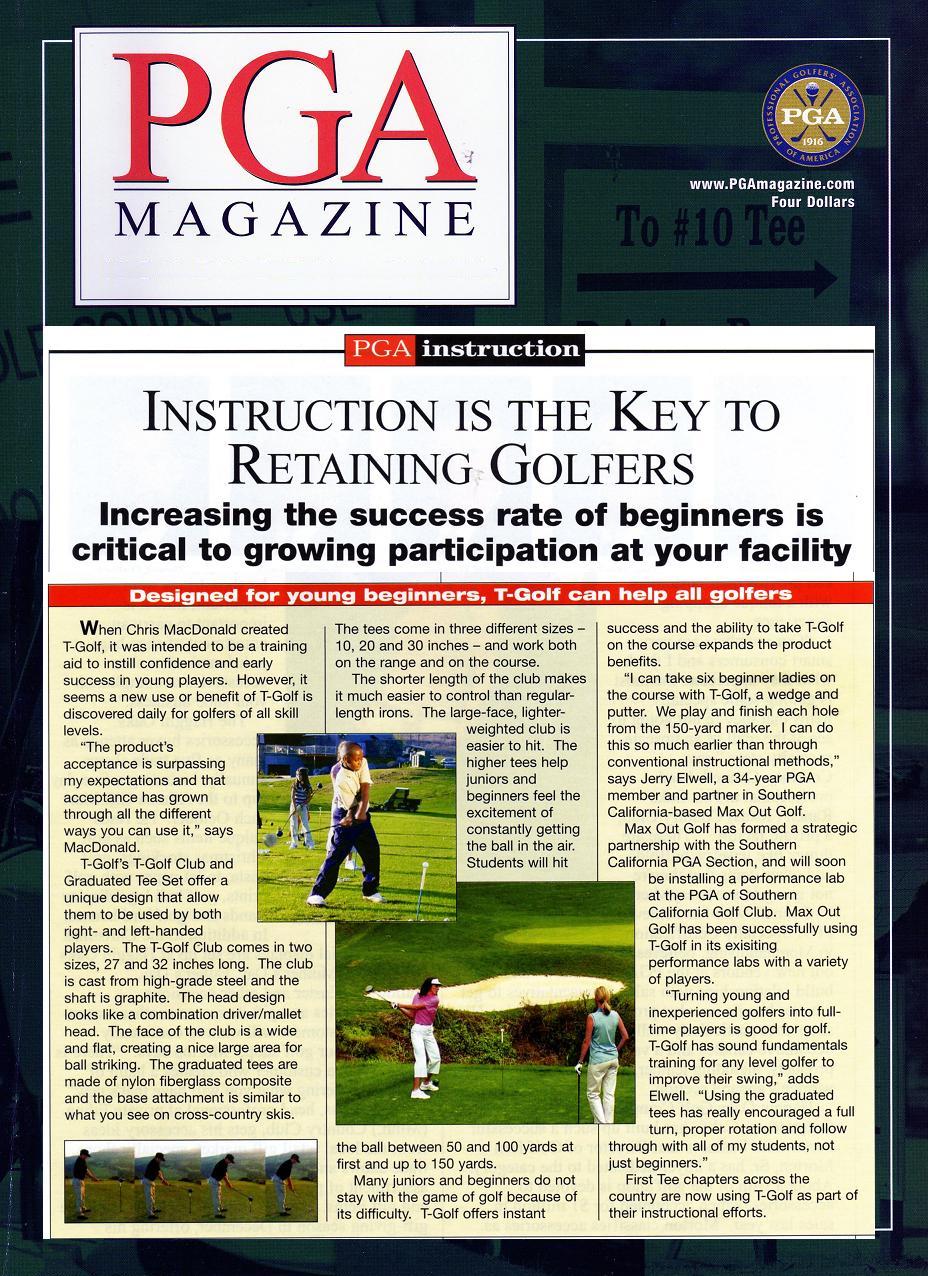 Tgolf in Florida Golf News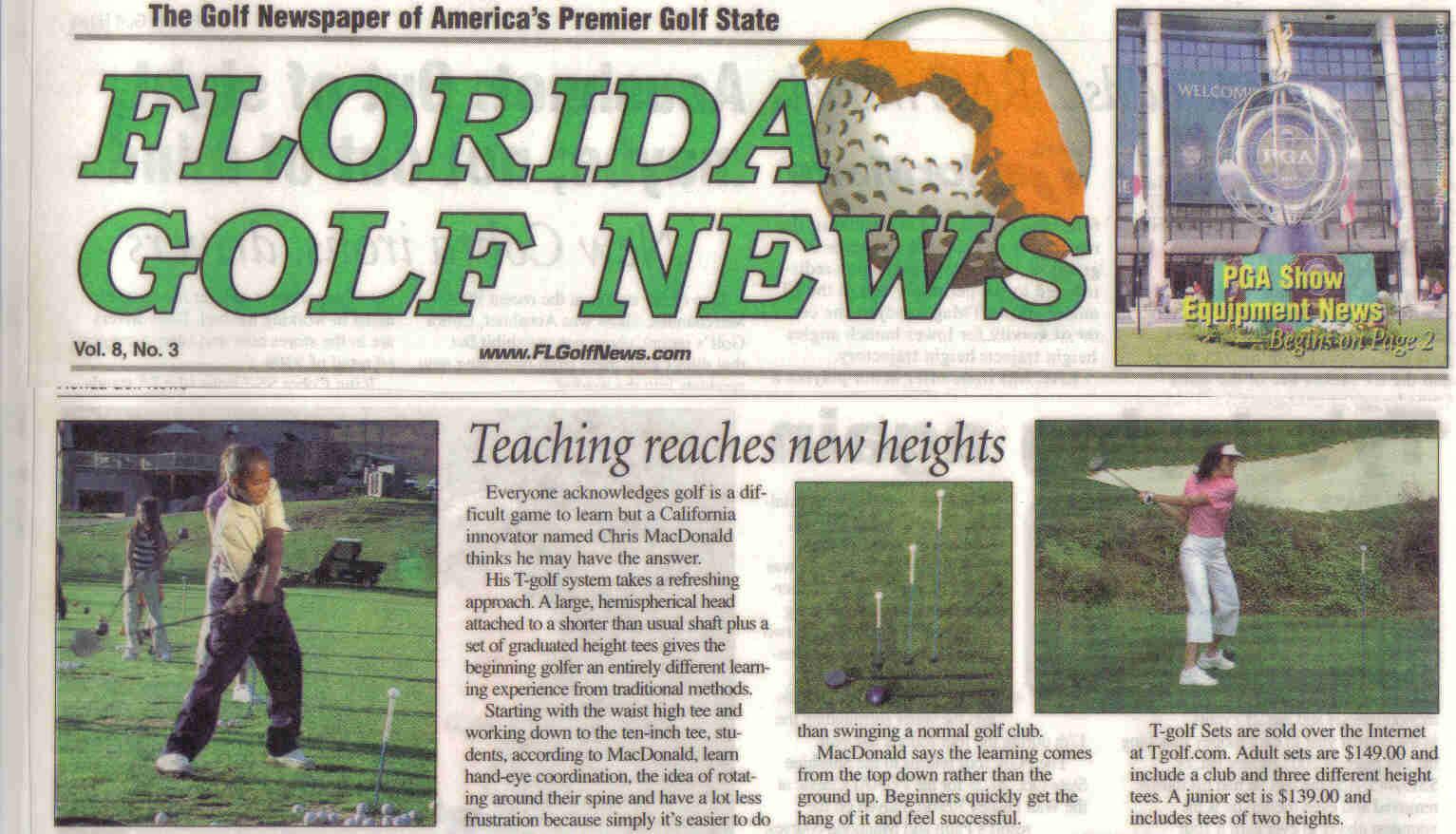 Florida Golf News Article
Healthier US Veterans Article
Tgolf in the Las Vegas Journal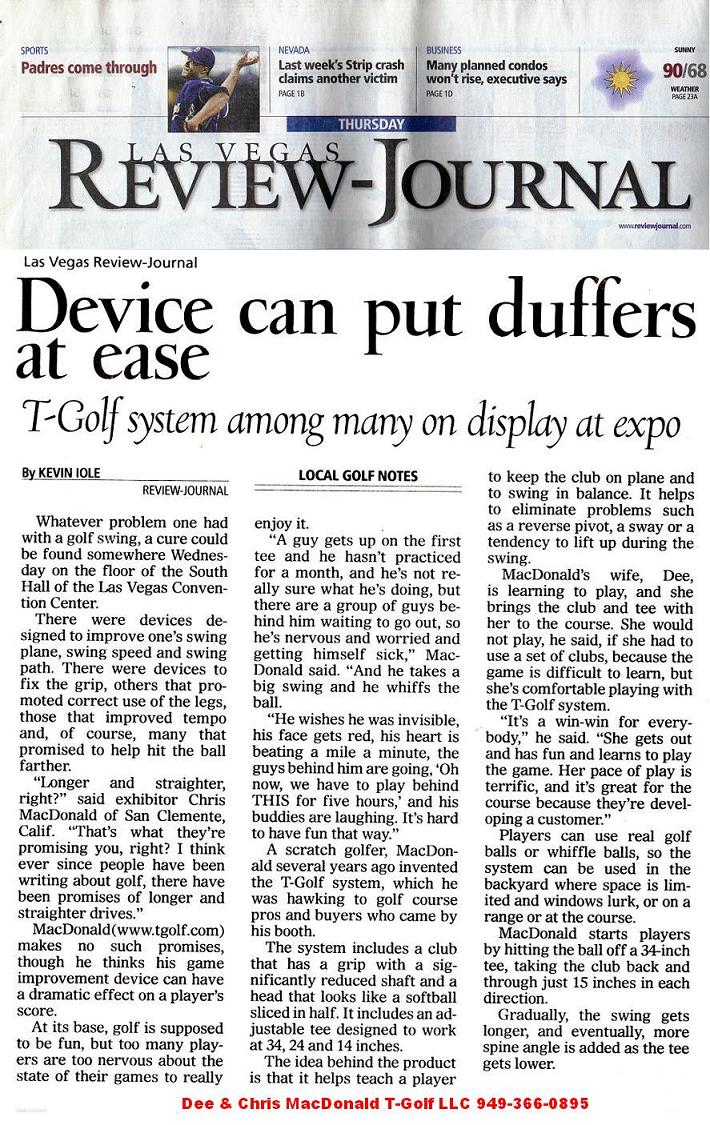 Las Vegas Journal Article
Tgolf helps health care workers win award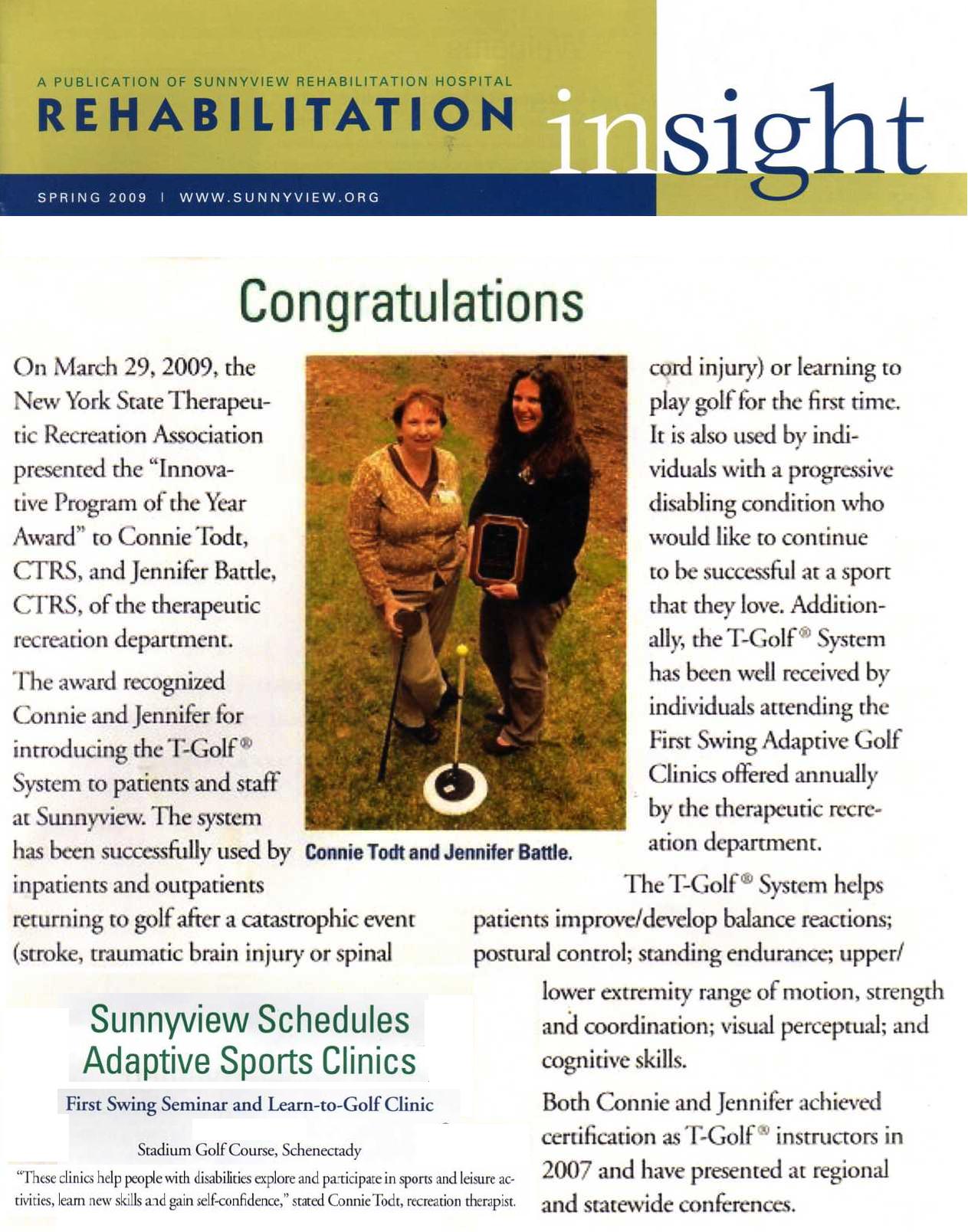 Sunnyview Rehabilitation Award
"T-Golf will revolutionize the way young people learn to play."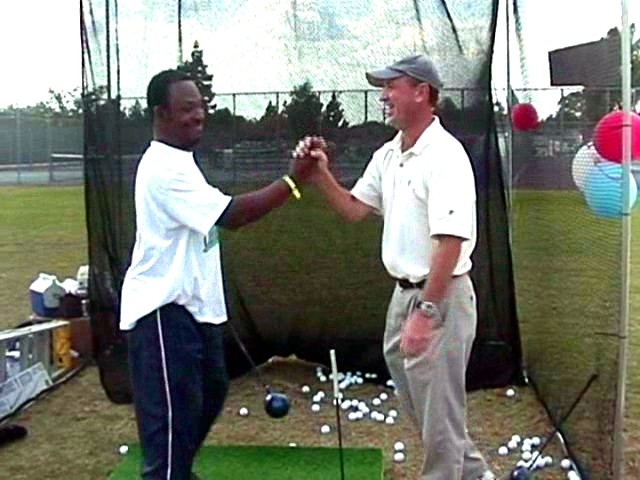 Chris MacDonald is an inventor, innovator and educator. His invention T-Golf is an industry "game changer". T-Golf, won the prestigious "Editor's Choice" award from the industry's # 1 publication, Golf Digest.